A Christmas Canvas
Your photo on canvas
XXL – Your photo in large format
Next day delivery
Excellent value
Ready for dispatch: Thursday, 11 Aug 2022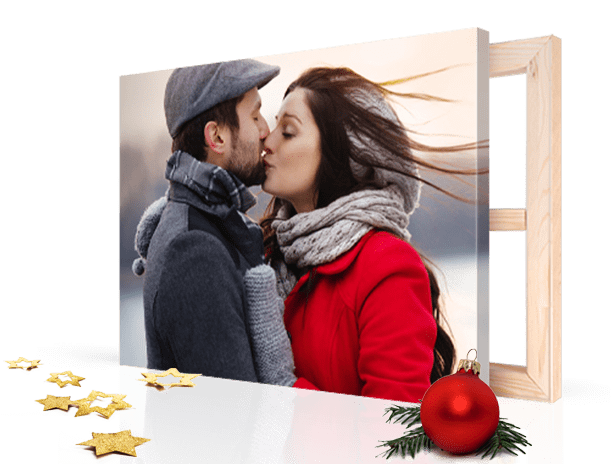 Canvas print in 3 steps
1. Upload photo

2. Choose a size

3. Order canvas print

---
Canvas Print for Christmas
Every year we want to make our loved ones happy and give them a Christmas present with a personal touch. With a photo on canvas you're bound to impress. A canvas print for Christmas is a unique, individual present that will bring joy for years to come. And, especially in XXL format, it will be impossible not to notice under the Christmas tree!
Great gifts for less than £65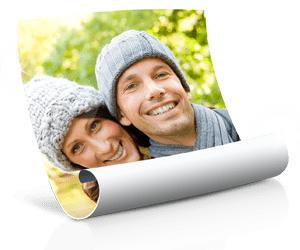 Photo Poster
60 x 40 cm
high-gloss
Order now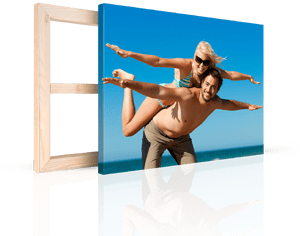 Canvas Print
40 x 30 cm
2 cm
Order now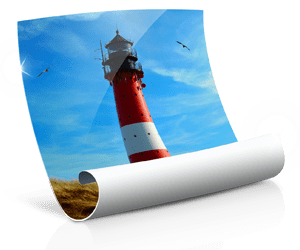 Photo Poster
90 x 60 cm
semi-gloss
Order now
Great gifts for less than £80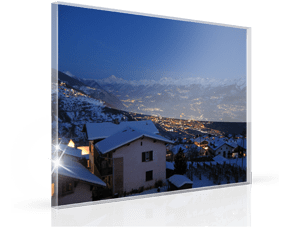 Acrylic Print
60 x 45 cm
3 mm
Order now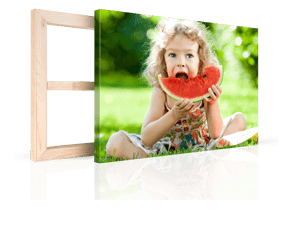 Canvas Print
80 x 60 cm
2 cm
Order now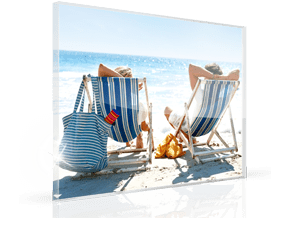 Acrylic Print
80 x 60 cm
3 mm
Order now
Great gifts over £100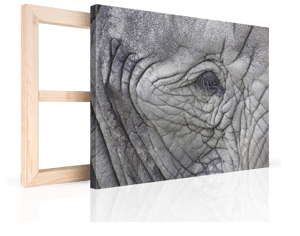 Canvas Print
120 x 90 cm
2 cm
Order now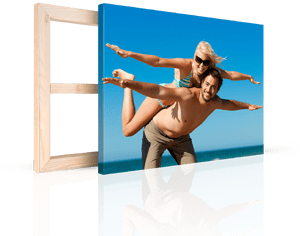 Canvas Print
150 x 100 cm
2 cm
Order now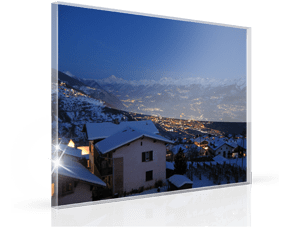 Acrylic Print
80 x 60 cm
8 mm
Order now
---
Delivery on time for Christmas
At Christmas it is especially important that a present arrives on time. To ensure that your acrylic print arrives before Christmas, we offer three different types of delivery. Select the delivery method that's right for you and your wallet.
UK
Delivery type
Delivery time
Last order date for Xmas
Price
Standard
5 working days
16. Dec 2021 until 11:00 pm
from £12.95
PRIO Production
3-4 working days
17. Dec 2021 until 11:00 am
Upgrade from £5.95
XXL canvas prints larger than 120 x 90 cm are not available for next day delivery. All delivery times are applicable for orders made after 11:00 am. Photos on canvas orders made after this time will be dispatched the following day.
---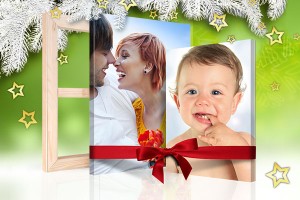 TOP 5 Christmas presents
1. 80 x 60 cm canvas print £65.00
2. 80 x 60 cm acrylic print £65.00
3. 100 x 75 cm canvas print £85.00
4. 60 x 45 cm acrylic print £50.00
5. 70 x 50 cm photo poster £29.95
---
5 questions about canvas print Christmas delivery
Will I get my canvas photo print in time for Christmas?

We guarantee on-time Christmas delivery, as long as you order your canvas print on time. For the UK, Thursday 16th December 2021 until 11:59 pm is the last possible order date for Christmas. Up until this point, our standard delivery will guarantee your canvas print arrives in time for Christmas.

Can the order be delivered to a different delivery address?

We can deliver your canvas print Christmas present to a different address. There is no extra charge for this. All you need to do is enter the other delivery address during the ordering process.

Can I also give a canvas print gift voucher?

Of course you can also present a gift voucher for a canvas print as a gift. You can choose the value of the voucher yourself. Once purchased, you can simply print out the voucher at home. After purchasing, the voucher code will be sent to you by email and within minutes it will be in your email inbox.

Will the package be wrapped as a present?

Unfortunately this is not possible, as the transport packaging serves as protection during the shipping process. Despite this the canvas print is still guaranteed to be one of the most eye-catching gifts underneath the Christmas tree because the package is very large. It should be sufficient to just wrap a ribbon around the package. You can be sure that no one will overlook this present.

Is an invoice included in the package?

Our packages are mostly dispatched without an invoice and you will receive it via email. So you can present the package as it is, without worrying that the recipient will see how much the canvas print cost.