Excellence
Over 100,000 customers can't be wrong and on average we've received a rating of EXCELLENT. Our quality and standards have been enthusing photographers since 2005.
Go to reviews
Value for Money
Your own photo as a canvas print makes a fantastic décor idea. Photo-on-canvas.co.uk offers great quality at great value. Our prices begin from just £19.
Go to prices
Fast
Got an important occasion coming up and want to give the gift of a canvas print? Not a problem. We offer next day and express delivery across Europe.
Go to delivery times
---
Sizes and Prices
All prices include VAT – more sizes and prices
---
Discover Canvas Prints
Next Day Delivery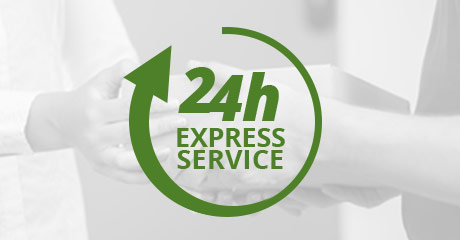 Birthday approaching? Anniversary coming up? We offer next day delivery. More about next day delivery.
Cheap Prices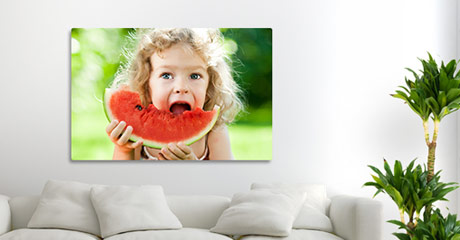 % May
Our special offers allow for popular sizes at especially cheap prices. Here you'll find out more about great value canvas prints.
Photo Collage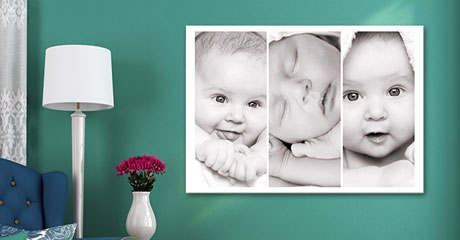 Create your canvas print as a collage. Over 250 different designs. Choose the template that's right for your collage.
Photo Mosaic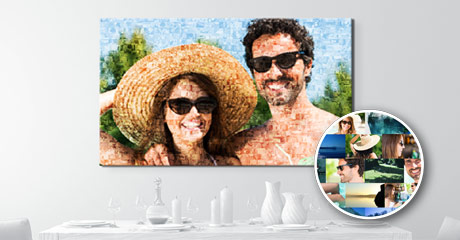 Create a photo mosaic of up to 1000 personal photos. Your canvas print is also available to you as a mosaic.
---
These companies rely on our quality

---
More ideas for your photo
---
---
Create your own canvas
Popular formats
Photo on Canvas Specials
It's very easy to make a photo on canvas these days. If you want to create your own canvas and order canvas prints to buy, you can do all of this in just a few minutes. All you need to order cheap canvas prints is an image file with sufficient resolution. Three megapixels are enough for canvas prints in most formats.
Your photos can also be highlighted with a Split canvas prints or as a 3 panel canvas prints.
But to turn a photo into canvas is more these days than just wall art made from your own holiday photos. If you want to order canvas prints as a gift, don't forget to take delivery times into consideration. If you need your gift in a hurry, you can use the Canvas prints next day option. This way you'll have the certainty of getting your canvas pictures on time.
A photo on canvas is a popular photo gift, presented as a personalised piece of wall art. Its popularity is also down to the huge variety of sizes and formats available for canvas prints. The most popular format is canvas prints 40×60. For the cheapest canvas, the smallest size is available as canvas prints 20 x 20. Amongst the 150+ formats available, the following are also some of the most popular:
The photo canvas is the most popular large format print you can create as a photo gift. There are so many options available these days to turn canvas prints custom designed into personalised canvas wall art. The collage canvas is probably the most popular: For this, you can use up to 100 photos. If you want to use even more photos, a mosaic canvas allows you to use up to 1000 images on one canvas. Our split canvas prints use much fewer photos but are just as spectacular. In this, a photo is split and printed across several canvases.
You'll find many photo on canvas deals on our website but the classic option is of course canvas prints large printed in XXL format. Sizes of up to 3 metres in breadth are available, which are perfect for printing canvas prints panoramic. A tip for all you creative types: If you want to use your artistic talents, you should take a closer look at the option for black and white canvas prints. Small effects produce great artistic results here. Pair this with our canvas prints offers for the perfect deal. The picture wall, otherwise known as gallery wall is one of the biggest trends in home decor. With your very own photo wall collage, the possibilities are limitless, from staircase decorating ideas to wall of family photos ideas, we have all the info and tips you need!