1. Upload photos

2. Choose layout

3. Get split canvas

---
Custom split canvas prints – Most popular formats:
3-panel canvas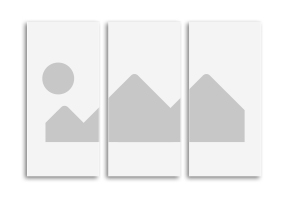 Overall size from 60x40 cm
(available in 3 sizes)
£ 117
£ 75
3-panel canvas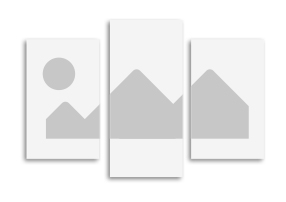 Overall size from 60x40 cm
(available in 3 sizes)
£ 117
£ 65
4-panel canvas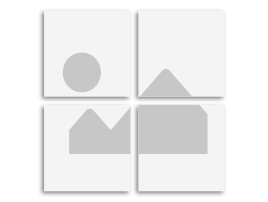 Overall size from 40x40 cm
(available in 3 sizes)

£ 76
---
4-panel canvas
Overall size from 80x20 cm
(available in 3 sizes)

£ 76
5-panel canvas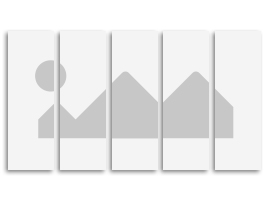 Overall size from 100x60 cm
(available in 3 sizes)
£ 245
£ 150
5-panel canvas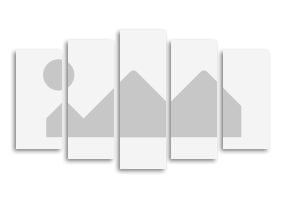 Overall size from 100x60 cm
(available in 3 sizes)
£ 244
£ 140
---
FAQs on split canvas prints
Is my photo big enough for a multipart?

Your image file is automatically checked when you transfer it. You will then be shown the available multi-part sizes for your photo. Find out more about file size and image resolution.

How many canvases does a multi-part consist of?

We offer multi-part canvas prints consisting of 2, 3, 4, 5 or 9 parts.

How many multi-part shapes (layouts) are there?

We currently offer 9 different shapes (layouts).

What is the size of the largest/smallest split canvas print?

The smallest canvas multipart consists of 2 parts and has the smallest total size of 40 x 20 cm. The largest multi-screen consists of 5 parts and has the largest total size of 250 x 150 cm.

How can I create a multi-part canvas?

After transferring your photo, you can select the image section in the multi-part editor by clicking & dragging. You can change the image section with the zoom slider below the editor. You can also select the desired multi-part form (layout) in the editor.

Can I also design several photos on one canvas?

Can I design the shape of the spli canvas canvas myself?

No, this is not possible. We currently offer 9 popular multi-part shapes (layouts).

How do I hang a multi-part canvas?

Multipart canvases are hung like a normal photo canvas. You will need a hammer and nails. More about hanging a canvas.

How is the multipart canvas sent?

That's easy: each canvas of the multi-panel is packed individually. The pieces are then sent in one or more parcels. This depends on the size of the multi-part canvas.
---
Tip: We offer split canvas prints with up to 9 panels.
---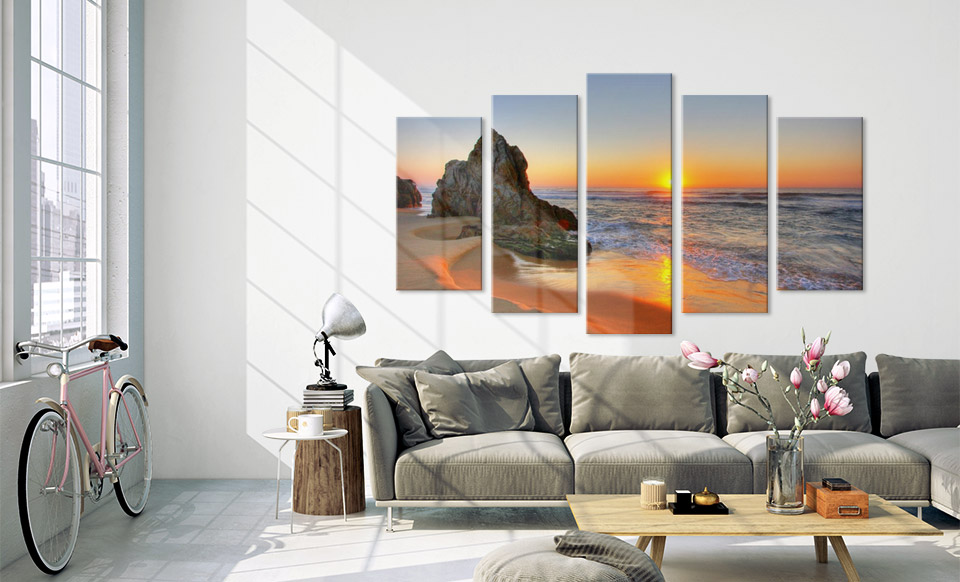 ---
---
Canvas Triptych formats - Create your own 3 panel canvas prints
---
3 panel canvas – Standard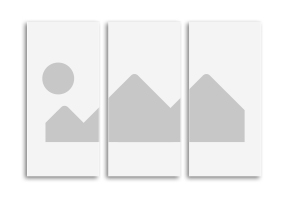 Overall size from 60x40 cm
(in 3 sizes available)

£ 75
3 panel canvas – with 3D effect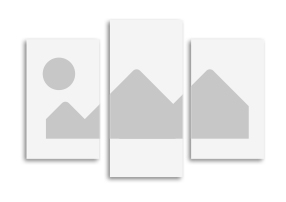 Overall size from 60x40 cm
(in 3 sizes available)

£ 65
---
Multi-part canvas: your favourite photo as a work of art
Among all the image media on which you can print today, the canvas print is one of the absolute classics. With its high-quality, natural and artistic look, it has enchanted photographers and viewers alike for many decades. Formerly limited to fine galleries, it's now perfectly easy to have your own photo canvas in the living room.
As if that alone wasn't cool enough, the multi-part canvas is now also available. Your photo will not be printed on a single large canvas as usual, but instead will be divided into up to 9 different elements! This distribution of the motif creates a completely unexpected and very artistic effect.
Have a photo canvas printed in multiple parts - ideal for the home
Thanks to their unique visual effect, multi-part split canvas prints are perfect for hanging in a very special spot in your apartment. In particular, very large prints can enliven, bring structure to and open up a room depending on how it is hung. In order to get exactly the effect you want, it is therefore also advisable to match your photo motif with the size and colour scheme of the corresponding room.
However, you are otherwise quite free when choosing a space for your split canvas. All large, empty walls are suitable for hanging your split canvas. However, multi-part canvasses are particularly popular for hanging over the sofa or to spice up bare walls in the hallway.
In addition, you should also keep an eye on the room theme when choosing your image. While an architectural motif in the living room or hallway can look great, you might want to have a more personal motif in the bedroom.
But beware: canvasses are only suitable for dry interiors. So if your photo should be hung near the sink, stove or bathtub, you should refrain from printing on canvas.
If you plan to have more than three parts printed, you can also play with asymmetries or even the print on the different sections, depending on the room. This way, you can introduce a surprising dynamic, especially with quiet and full-frame motifs such as landscapes or city shots, which wouldn't be possible with a single canvas.
Designing multi-part split canvasses yourself – here's how to make them particularly beautiful
If you want to design your own multi-part split canvas, the choice of the right motif is crucial. Since canvas printing generally works best for large photos, you should also choose a large and high-quality photo. The multi-part split canvas is particularly suitable for XXL prints: here, the motif can unfold particularly effectively on the different parts of the image.
You can have your image spread over 3 or 5 canvasses!
The only thing you have to consider is the position of the subject in the frame. Especially when there are objects, people or important details in your picture, you certainly want to make sure that they are not split in the wrong place. Therefore, it is worth playing around a little, especially with more complex image compositions, before the final print.
Our tip for you: As with almost all large prints, the quality of the source file is very important when printing canvasses. Your image should have at least 3 megapixels. With a lower resolution, you risk pixilation in the image, which will naturally catch the eye on large canvasses.
Print canvas in multiple panels: 5 clever motif ideas
1. Landscapes and holiday pictures: If you want to print your first canvas in multiple parts, you should first look around for a nice shot from among your holiday pictures. Just dreamy landscapes or pictures of the beach, sea, forest and mountains lend themselves perfectly to split canvases. As a hobby photographer who likes to shoot landscapes, you can also go out on the hunt specifically for a good shot for your living room wall.
2. Jubilee celebrations and weddings: The multi-part canvas is also very suitable for special occasions or as a gift idea. The most beautiful are almost always festive motifs such as wedding photos.
However, you have to be careful when taking portraits or group shots with many people: the divisive effect of the multi-part canvasses can be rather harsh and irritating with personal motifs. So if you have a very emotional and personal image, you should opt for a one-piece canvas, if you're in doubt.
3. Lorries and cars: Multi-part canvasses are particularly popular among car and motor vehicle lovers! Capture your own car, your dream car or a popular racing car in a beautiful photograph. Depending on the perspective and colouring, you can experiment with different formats before printing and then also have a lot of choice in where you hang it.
4. Architecture, cities and skylines: Pictures of brightly lit cities at night or impressive skylines also provide great effects. The bigger, minimalised and clearer the motif, the better. Monumental buildings, bridges or skyscrapers in particular stand out on multi-part canvasses.
Similar to pictures of people, however, you should choose motifs with few distracting details. As soon as too many visual elements appear in the image, the division of the canvasses can seem busy and a little muddled.
5. Plants, animals and nature: Close-ups of bees, meadows and flowers can also produce beautiful, lively effects on multi-part canvasses. So if you like to take pictures in nature, it is worth looking specifically for large-scale flora-related motifs.
By the way, visually condensed animal photos can also look very good. So if you have managed a particularly good snapshot of the family dog, a print on multi-part split canvasses could be worthwhile too.
---
Customer reviews
Allan
Review in BARKING
Product: Canvas print Verified purchase
Fantastic service and a very good price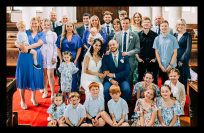 Steve B.
Review in United Kingdom
Product: Canvas print Verified purchase
The photos themselves are great. The delivery experience was awful because I was giving no choice as to when to receive them. I found a way of calling UPS and tried to change a delivery date as was out of the country. Their adviser said they had changed it to a new date but when I returned UPS had just left all the artwork outside my house!! Thankfully it hadn't rained (and they hadn't been stolen) but I'm not at all happy about that. I've complained to UPS but I think you guys need to make a way where people can alter delivery dates more easily, ideally at the start of the process.

---
Stephen
Review in Northchurch
Product: Canvas print Verified purchase
I was really impressed with the quality of the enlargement we received. At 100cm x 100cm I was concerned it the quality might have been degraded but it was absolutely fantastic.

Jerry S.
Review in Ware
Product: Canvas print Verified purchase
Thanks Guys! Excellent canvas print - exactly what we needed and the colours are spot-on too!

---
---
---
Further information
Split canvas info
Prices
Delivery times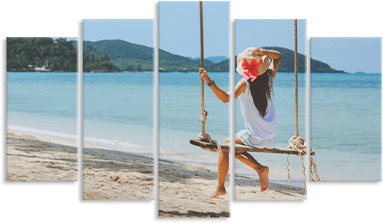 Split canvas print information
Create between 2-9 canvasses
Insert your own text and then build
Finished canvas stretched over frame
---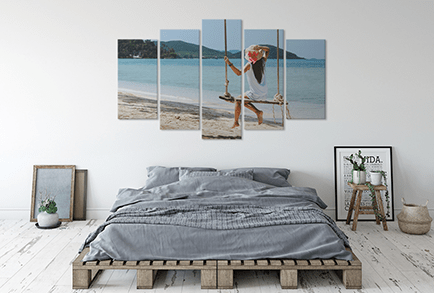 Detailed information
Choice of 9 split print designs
Printed on 360 g/m² cotton artist's canvas
Stretched onto wooden frame + 8 tensioning wedges incl.
Printed with the newest HP© True Colour Technology directly onto canvas
Environmentally friendly: produced using more than 99% renewable raw materials
| | Size | RRP | Price | Choose size | |
| --- | --- | --- | --- | --- | --- |
| | From 60 x 40 cm | £117.00 | £75.00 | select | |
| | From 60 x 40 cm | £117.00 | £65.00 | select | |
| | From 80 x 20 cm | | £76.00 | select | |
| | From 80 x 20 cm | | £76.00 | select | |
| | From 100 x 60 cm | £245.00 | £150.00 | select | |
| | From 100 x 60 cm | £244.00 | £140.00 | select | |
Delivery discount on multiple purchases (same size)
.
When will your canvas print be delivered:
TODAYOrder
now

Next Day*
EXPRESSdelivery
guaranteed

PRIO**delivery
expected

STANDARDdelivery
expected

Tue
Wed
Thurs
Fri
Sat
Sun
Mon
Tue
Wed
Thurs
05
Dec.
06
Dec.
07
Dec.
08
Dec.
09
Dec.
10
Dec.
11
Dec.
12
Dec.
13
Dec.
14
Dec.
Order weekdays until 11 a.m.:
* Guaranteed delivery next working day
** Prioritised production and standard delivery
Our delivery companies:

---
Delivered to
| | Size | Next Day EXPRESS Upgrade | PRIO Upgrade | Delivery |
| --- | --- | --- | --- | --- |
| XS | 30 x 20 cm | £69.95 | £5.95 | £22.95 |
| XS | 40 x 30 cm | £69.95 | £5.95 | £22.95 |
| XS | 45 x 30 cm | £69.95 | £5.95 | £22.95 |
| S | 60 x 40 cm | £74.95 | £7.95 | £15.95 |
| S | 60 x 45 cm | £74.95 | £7.95 | £15.95 |
| S | 75 x 50 cm | £74.95 | £7.95 | £15.95 |
| M | 80 x 60 cm | £74.95 | £7.95 | £15.95 |
| M | 90 x 60 cm | £79.95 | £9.95 | £19.95 |
| M | 100 x 75 cm | £79.95 | £9.95 | £19.95 |
| M | 105 x 70 cm | £95.95 | £12.95 | £19.95 |
| L | 120 x 80 cm | £95.95 | £12.95 | £19.95 |
| L | 120 x 90 cm | £95.95 | £12.95 | £19.95 |
Prices incl. VAT.
Delivery discount on multiple purchases (same size)
All delivery prices and times
---
---
You may also like