1. Upload photo

2. Choose a size

3. Order canvas

---
Big canvas prints
Not everyone has a home big enough to hang extra large canvas prints.
This is because of the impressive dimensions in which the canvases can be printed.
But if you have the space, a large canvas photo is sure to impress your guests. After all, canvas photos are always a stand-out way to decorate.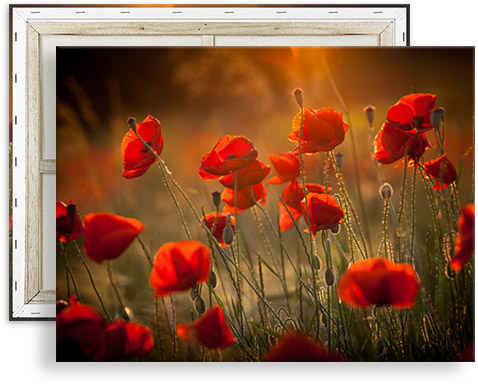 Product view
Detail view
In the room
Did you know? You can choose from over 100 sizes up to 2 x 1.5 metres!
---
Not sure which large canvas size is the best for you?


100 x 75 cm


120 x 90 cm


140 x 105 cm


150 x 100 cm


210 x 140 cm
---
---
---
2 cm Standard
Stretcher frame
FREE

4 cm Gallery
Stretcher frame
5 GBP

---
---
Customer reviews
Allan
Review in BARKING
Product: Canvas print Verified purchase
Fantastic service and a very good price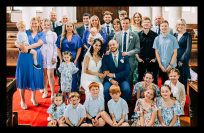 Steve B.
Review in United Kingdom
Product: Canvas print Verified purchase
The photos themselves are great. The delivery experience was awful because I was giving no choice as to when to receive them. I found a way of calling UPS and tried to change a delivery date as was out of the country. Their adviser said they had changed it to a new date but when I returned UPS had just left all the artwork outside my house!! Thankfully it hadn't rained (and they hadn't been stolen) but I'm not at all happy about that. I've complained to UPS but I think you guys need to make a way where people can alter delivery dates more easily, ideally at the start of the process.

---
Stephen
Review in Northchurch
Product: Canvas print Verified purchase
I was really impressed with the quality of the enlargement we received. At 100cm x 100cm I was concerned it the quality might have been degraded but it was absolutely fantastic.

Jerry S.
Review in Ware
Product: Canvas print Verified purchase
Thanks Guys! Excellent canvas print - exactly what we needed and the colours are spot-on too!

---
---
---
Further information
Canvas info
Prices
Delivery times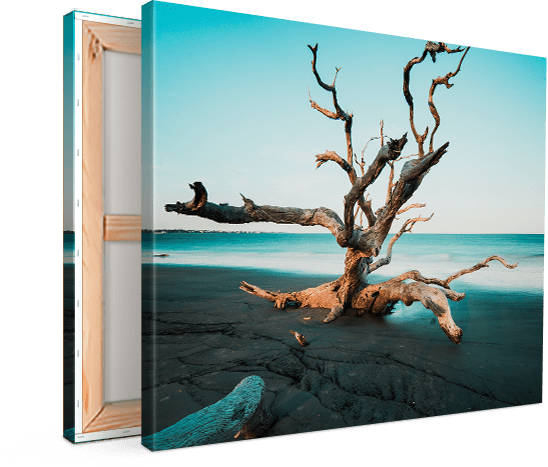 Canvas information
Real canvas made from 100% cotton
Fastened onto wooden frame
Modern HP© printing technology
75 year colour guarantee
---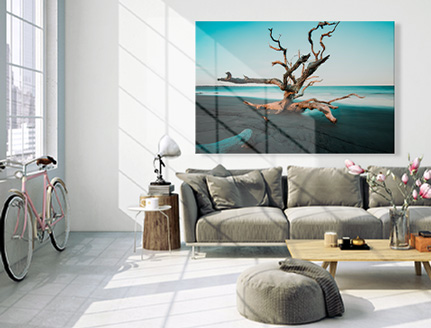 Detailed information
Original artist canvas made from 360 g/m² cotton with a smooth linen structure
Fastened onto wooden frame + 8 tensioning wedges incl.
Modern canvas printing technology with HEWLETT PACKARD© (HP - True Colour Technology)
Choice of frame: standard 2 cm or gallery 4 cm
Next Day delivery or PRIO production available
Environmentally friendly: produced from over 99% sustainable raw materials
Your canvas is available in the following thickness: 2 cm / 4 cm
Size
RRP
Price
Choose size

XS

20 x 20 cm

£30.00

£19.00

£30.00

select

XS

30 x 20 cm

£20.00

£25.00

select

XS

30 x 30 cm

£25.00

£35.00

select

XS

40 x 30 cm

£69.00

£30.00

£40.00

select

XS

40 x 40 cm

£30.00

£40.00

select

S

50 x 50 cm

£45.00

£55.00

select

S

60 x 40 cm

£45.00

£55.00

select

S

70 x 50 cm

£50.00

£63.00

select

M

80 x 60 cm

£99.00

£65.00

£75.00

select

M

90 x 60 cm

£99.00

£70.00

£90.00

select

L

120 x 80 cm

£100.00

£115.00

select

XL

150 x 100 cm

£150.00

£170.00

select
Delivery discount on multiple purchases (same size)
.
When will your canvas be delivered:
TODAYOrder
now

Next Day*
EXPRESSdelivery
guaranteed

PRIO**delivery
expected

STANDARDdelivery
expected

Tue
Wed
Thurs
Fri
Sat
Sun
Mon
Tue
Wed
Thurs
05
Dec.
06
Dec.
07
Dec.
08
Dec.
09
Dec.
10
Dec.
11
Dec.
12
Dec.
13
Dec.
14
Dec.
Order weekdays until 11 a.m.:
* Guaranteed delivery next working day
** Prioritised production and standard delivery
Our delivery companies:

---
Delivered to
| | Size | Next Day EXPRESS Upgrade | PRIO Upgrade | Delivery |
| --- | --- | --- | --- | --- |
| XS | 30 x 20 cm | £69.95 | £5.95 | £22.95 |
| XS | 40 x 30 cm | £69.95 | £5.95 | £22.95 |
| XS | 45 x 30 cm | £69.95 | £5.95 | £22.95 |
| S | 60 x 40 cm | £74.95 | £7.95 | £15.95 |
| S | 60 x 45 cm | £74.95 | £7.95 | £15.95 |
| S | 75 x 50 cm | £74.95 | £7.95 | £15.95 |
| M | 80 x 60 cm | £74.95 | £7.95 | £15.95 |
| M | 90 x 60 cm | £79.95 | £9.95 | £19.95 |
| M | 100 x 75 cm | £79.95 | £9.95 | £19.95 |
| M | 105 x 70 cm | £95.95 | £12.95 | £19.95 |
| L | 120 x 80 cm | £95.95 | £12.95 | £19.95 |
| L | 120 x 90 cm | £95.95 | £12.95 | £19.95 |
Prices incl. VAT.
Delivery discount on multiple purchases (same size)
All delivery prices and times
---
---
You may also like