Hanging canvas prints the easy way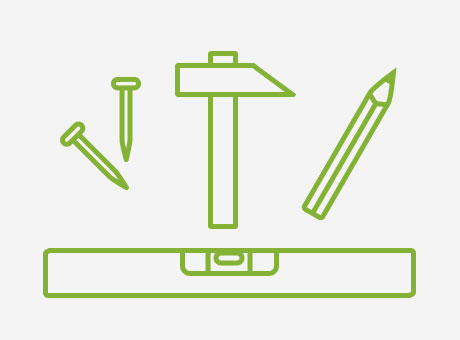 Here's what you need
To hang your canvas you will need a spirit level, a hammer, a pencil and two nails.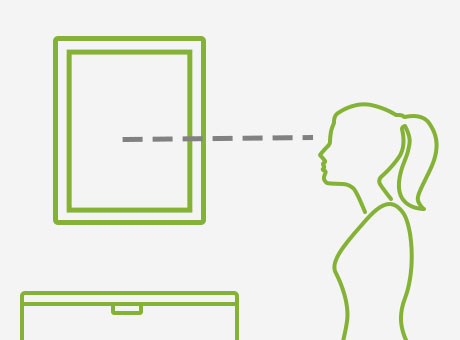 1. Choose a place
When choosing where to hang your canvas, pay attention to the visual height and the symmetry of your furnishings. You'll find various ways of hanging here.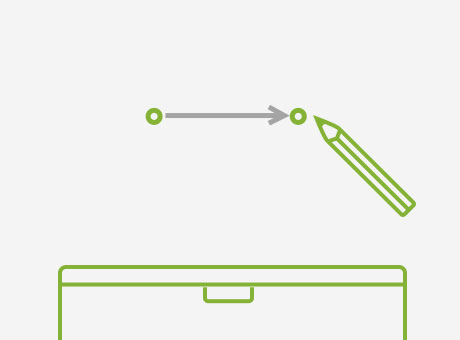 2. Marking
Mark the height with a pencil (take 4cm away for the depth of the frame. Carry this over to a second point using the spirit level.
---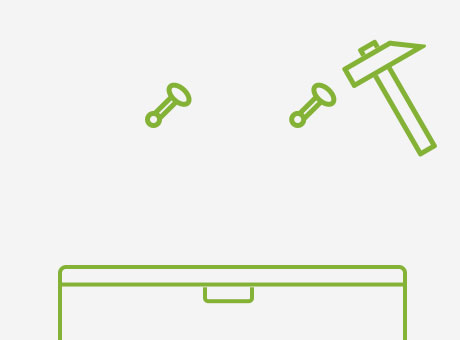 3. Hammer in the nails
Hammer the nails in until they stick out 2cm from the wall (at a slightly raised angle). This means that you'll have sufficient length on which to hang the canvas.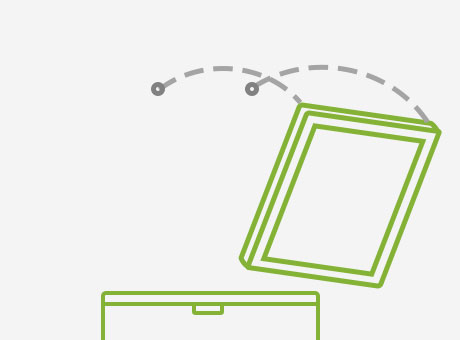 4. Hang the canvas
Once you've hammered in the nails, hang the canvas up so that the stretcher frame rests on the nails.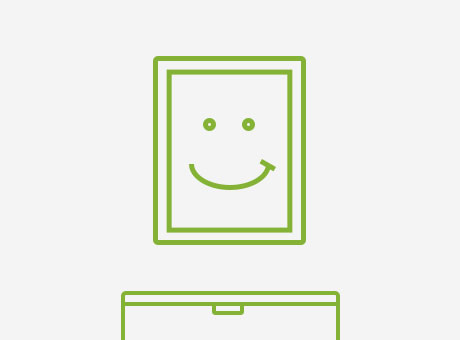 5. Done
You can adjust the picture through light pressure. Congrats! If you've still got all fingers attached, you've been successful.
TIP: The easy way: for small canvas prints (up to 60 cm width) you need just one nail. Thus, you don't even need a spirit level.
---
Hanging canvas photos – comprehensive instructions
Hanging a photo canvas is very easy. Even if you think you've got two left thumbs, you'll manage to do it in just a few minutes.
First, gather together the tools that you will need to attach the canvas. These are: a small hammer, two nails (e.g. steel pin nails, 35 mm), a pencil and a spirit level. At a pinch, the spirit level on your smartphone will work, too. This can be quite inaccurate, however.
Now, select a suitable spot for your canvas. Think about the viewing height and the symmetry of the room when you do this. When everything goes according to plan, your canvas print will hang in the end centrally over the sofa, chest of drawers, bed or wherever you choose.
Then draw the point for the first nail using the pencil. Remember to allow around 4 cm for the stretcher frame, meaning that the upper edge of the picture will be around 4cm above the nail. Carry this over to a second point using the spirit level. Make sure that the distance between the two nails is around 10 cm shorter than the breadth of the photo canvas. Otherwise you won't be able to hang the canvas on both nails.
Now hammer the nails into the wall. You need to take care of two things when you do this: 1. The nails should stick out around 2 cm from the wall and be at a slightly upwards angle. This will ensure that your canvas can be hung securely on the nails without falling off. 2. Your fingers.
If you've managed everything so far, you can now hang your photo canvas simply with wooden frame on the two nails. It's like magic!
Now take a few steps back to admire your work. If you've done everything right, you'll be filled with a great feeling of satisfaction when you look at it. But if you have the feeling that your photo canvas isn't 100% straight, you can adjust it slightly by pushing it straight very gently by hand.
---
How to hang a canvas picture? (5 steps)
Find the perfect place for your photo canvas to hang.
Mark the point for the first nail with a pencil.
Make a second point at the same level with the help of a spirit level (at a distance from the first nail of approx. 10 cm less than the width of the canvas picture).
Hammer the nails in so that they stick out around 2 cm from the wall and are at a slight upwards angle.
Now simply hang your canvas on them! And you're done!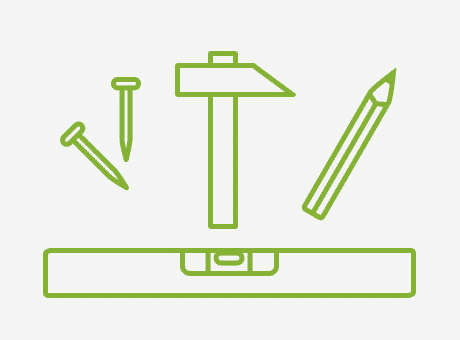 ---
4 tips on what to remember when hanging a photo canvas: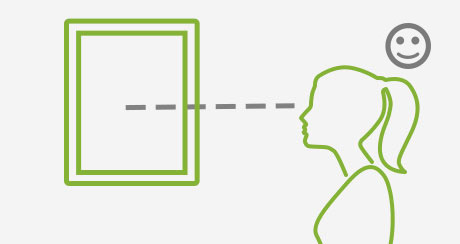 Eye level – ideally, you will hang the canvas so that it is at the perfect eye level. You should also take the symmetry of the space into consideration when you hang your canvas.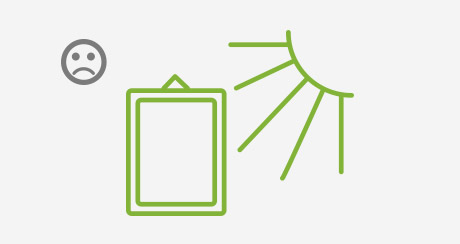 No direct sunlight – Make sure that your canvas will not be exposed to any direct sunlight. Otherwise the colours will fade faster.
---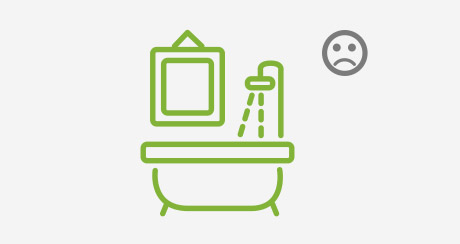 No damp areas – The wooden frame of your canvas can warp if it subjected to a fluctuating, damp climate. This means that damp, humid rooms are not suitable for hanging canvas prints.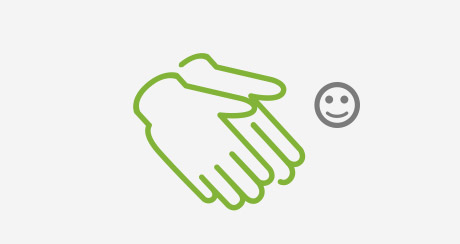 Wear gloves if possible – Canvas prints can be delicate. Wearing white cotton gloves will help avoid abrasion when hanging your photo canvas.
---
Where can I not hang a canvas?
Photo canvases are very popular these days and can be hung almost everywhere. But be careful: They are not suitable for hanging outdoors or in rooms that become damp. In these situations, the wooden frame can quickly warp and the canvas will sag. This can be corrected to a certain extent by re-tensioning the canvas.
---
Popular ways to hang a canvas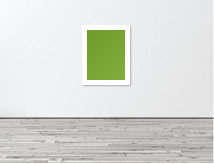 Single hanging:
There are pictures that are real works of art. These deserve to be hung in a highly visible place on their own.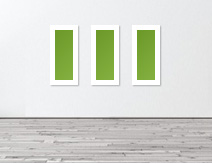 Triptych:
The three-piece is perfect symmetry. You'll find ideas for putting together a multi-part canvas of your own here.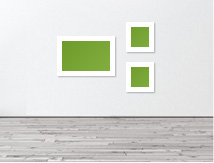 Symmetric hanging:
You can hang several photo canvases on a mirroring axis. This axis can be horizontal or vertical.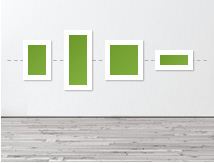 Hanging in a row:
Hanging photo canvases in a series is also very popular. The optical line can be central or at the upper or lower edges of the images.
---
---
---
You may also like: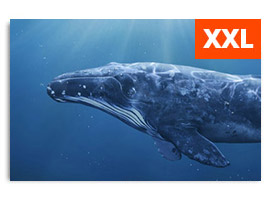 ---
XXL Canvas Print
From £19
Go to Large Canvas Print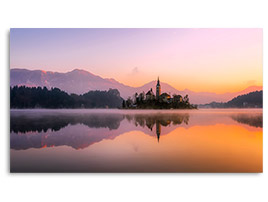 ---
Panorama Canvas
From £25
Go to Panorama Canvas Prints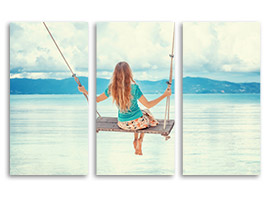 ---
Multi Panel
From £38
Go to Split Canvas Print