Add photosDelete all photos
Simply drag and drop your photos here
---
Bring your picture ledge ideas to life
Among the many trends that have made a huge comeback when it comes to home decor, is the photo ledge display. It may be one of the most stylish and understated way to showcase your favorite artwork, or even portraits of your loved ones. Not only are photo ledge displays tidy and minimalisitic, they are quite easy to set-up, as the only drilling that will be involved is for the shlef itself. Another advantage of a pictures ledge is that the pictures you wish to feature are easy to install and can be as interchangeable as you wish – you can even decide to go for a specific theme for the holidays, or change it around as your heart pleases!
---
Choose your picture ledge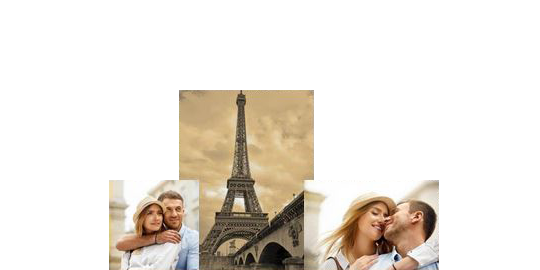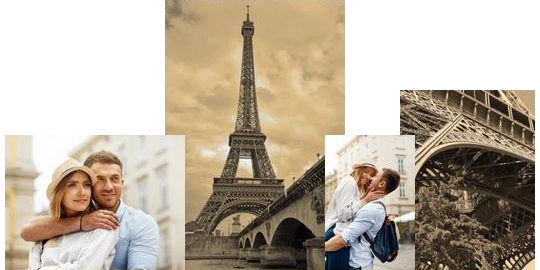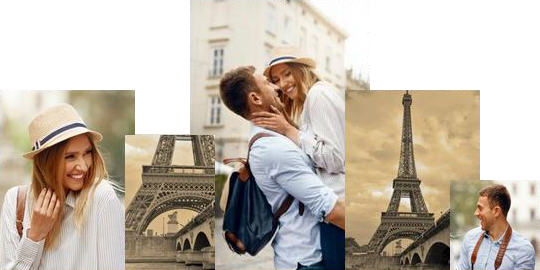 Use this template
of 3
---
Picture ledge above your bed
You may have seen various pictures of this online, but one of the great placements for a photo ledge wall is actually above your bead! This may be one of the most unique and stylish ways to create your own bedroom statement wall and have your very own one-of-a-kind headboard! Again, one the great things is how infinite the realm of themes is here – many choose to have their loved ones glancing over them in the slumber – or you could also create a sky-themed photo ledge arrangement, to create the feeling of always sleeping under the stars!
Did you know? You can use our PDF hanging instructions to easily put up your picture ledge!
---
Other popular picture ledge layouts
3-piece picture ledge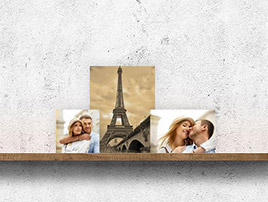 Overall size from 70×40 cm
(in 3 sizes available)
£107
£69
Create
4-piece picture ledge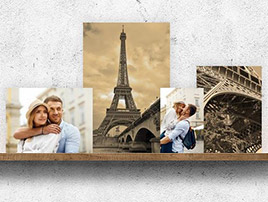 Overall size from 100×60 cm
(in 3 sizes available)
£206
£130
Create
5-piece picture ledge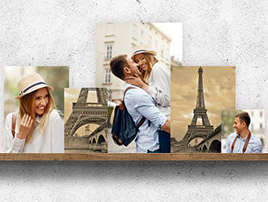 Overall size from 110×60 cm
(in 3 sizes available)
£225
£144
Create
---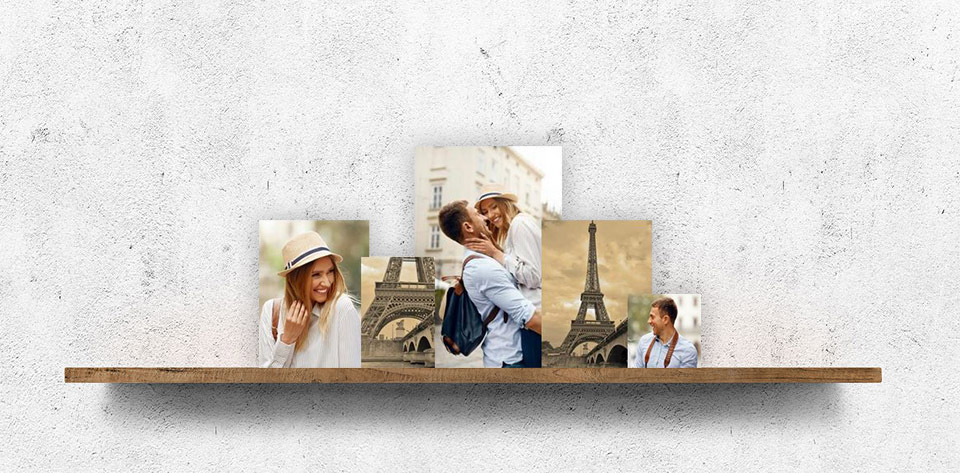 ---
Create a picture ledge
---
Look for wall art prints – Over 1,000 spectacular designs
Great motifs for your wall.
---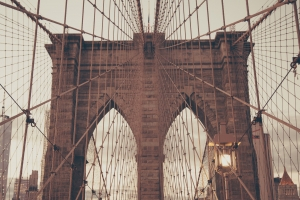 Brooklyn Bridge I
60 x 40 cm from £15.90
Cities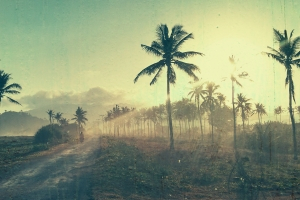 Farewell Road
60 x 40 cm from £15.90
Nature
Morning Sea
60 x 40 cm from £15.90
Landscape
Did you know? Our customers have rated us 4.8/5 EXCELLENT
---
Further information
Picture ledge info
Prices
Delivery times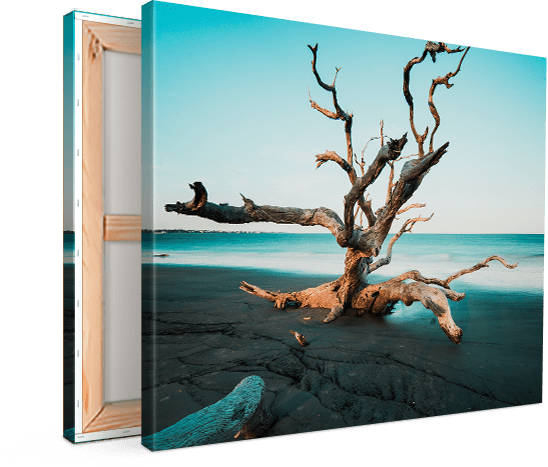 Canvas information
Real canvas made from 100% cotton
Fastened onto wooden frame
Modern HP© printing technology
75 year colour guarantee
Made in Germany
---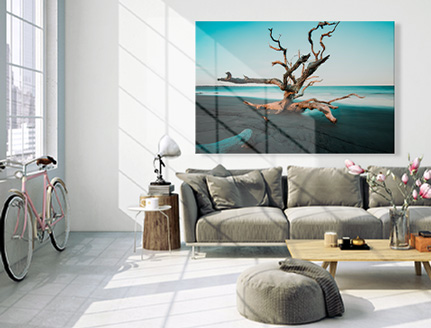 Detailed information
Original artist canvas made from 360 g/m² cotton with a smooth linen structure
Fastened onto wooden frame + 8 tensioning wedges incl.
Modern canvas printing technology with HEWLETT PACKARD© (HP – True Colour Technology)
Choice of frame: standard 0.8 in (2 cm) or gallery 1.6 in (4 cm)
Express or Next Day delivery available
Environmentally friendly: produced from over 99% sustainable raw materials
Name
Price
Picture ledge (3-piece)

(was 107 GBP)

only 69 GBP
Picture ledge (4-piece)

(was 206 GBP)

only 130 GBP
Picture ledge (5-piece)

(was 225 GBP)

only 144 GBP
Delivery discount on multiple purchases (same size)
All prices incl. VAT.
When will your picture ledge be delivered:
TODAYOrder
now

Next Day*deliveryguaranteed

EXPRESSdeliveryexpected

STANDARDdeliveryexpected

Tue
Wed
Thurs
Fri
Sat
Sun
Mon
Tue
Wed
Thurs
26
Mar.
27
Mar.
28
Mar.
29
Mar.
30
Mar.
31
Mar.
01
Apr.
02
Apr.
03
Apr.
04
Apr.
* Next Day delivery only available if ordered before midday
Our delivery companies:

---
Delivered to
| | Size | Next Day Upgrade | Express Upgrade | Delivery |
| --- | --- | --- | --- | --- |
| XS | 8 x 8 in | £89.95 | £5.95 | £12.95 |
| XS | 12 x 8 in | £89.95 | £5.95 | £12.95 |
| XS | 12 x 12 in | £89.95 | £5.95 | £12.95 |
| XS | 16 x 12 in | £89.95 | £5.95 | £12.95 |
| XS | 16 x 16 in | £89.95 | £5.95 | £12.95 |
| S | 20 x 20 in | £89.95 | £7.95 | £15.95 |
| S | 24 x 16 in | £89.95 | £7.95 | £15.95 |
| S | 28 x 20 in | £89.95 | £7.95 | £15.95 |
| M | 32 x 24 in | £89.95 | £7.95 | £15.95 |
| M | 36 x 24 in | £139.95 | £9.95 | £19.95 |
| L | 48 x 32 in | £139.95 | £12.95 | £19.95 |
| XL | 60 x 40 in | £0.00 | £12.95 | £29.95 |
Prices incl. VAT.
Delivery discount on multiple purchases (same size)
All delivery prices and times
---