The last twenty years has seen the photo on canvas really evolve. Direct photo-realistic printing has been around for approximately two decades and today it is impossible to differentiate it from classic film exposure. But there's also a lot more to canvas printing than just the printing process.
---
Printing on canvas – how it works
Your photo files are very important. In an ideal world you will have an image file with a good resolution for printing on canvas. However it must be noted that photo prints or slides also have just the same amount of potential to become a very good canvas print.
---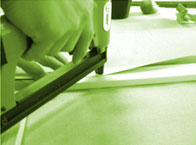 Canvas stretched over frame
After printing, the canvas is then stretched onto a wooden frame. This frame is available in a choice of two thicknesses; 0.8 in (2 cm) standard & 1.6 in (4 cm) gallery.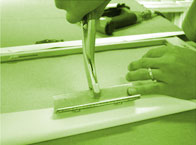 Stretching the canvas
The canvas print is stretched by hand around the wooden frame and then tightened. This ensures that the canvas lies wrinkle-free across the frame.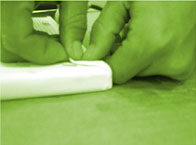 Cornering
Once the canvas has been stretched over the frame, the corners are formed. These are so designed that the image is wrapped around the frame. This allows the image to also be recognised from the side.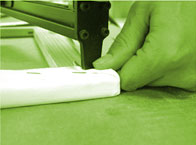 Fastening the corners
The corners of the canvas print are stretched in a way that allows the image to be viewed from the side. Now properly secured, the canvas can be hung up straight away.
---
Production of a canvas print
Here's how a photo on canvas is produced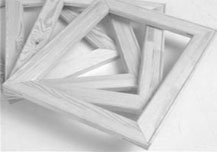 1. Assembling the frame
Depending on the desired size, the frame for your canvas is custom-built.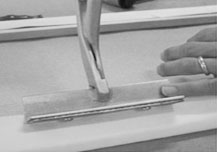 2. Stretching the canvas
Then the photo is printed on canvas and tightly stretched onto the wooden frame.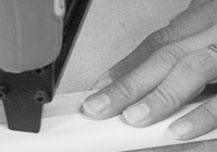 3. Fastening the canvas
Once stretched, and using special tools, the canvas is fastened to the frame.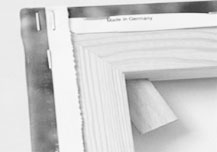 4. Retightening
Tensioning wedges are included so you can retighten the print. Click here to learn more about hanging and cleaning.
---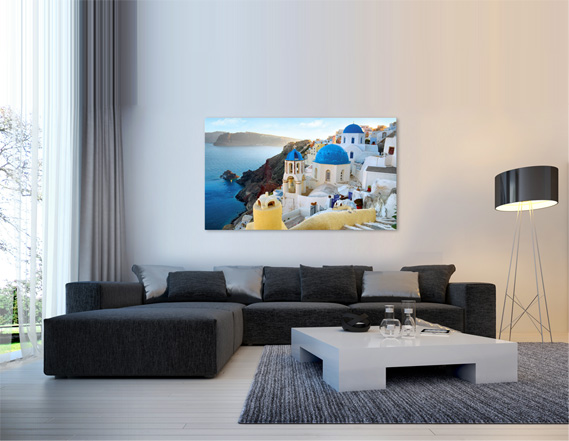 Detailed information about your canvas print
Your vibrant & colourful canvas print is created via an elaborate printing process. You'll be delighted with the high-quality finish.
Life-long colour guarantee
Made in Germany
2cm standard frame or 4cm gallery frame
Ready for dispatch: Thursday 23 November